Study in the UK for Indian Students: Colleges, Eligibility & Scholarships
The Best Consultants in Delhi to Study in The UK
We have become known as one of the top study in the UK education consultants in Delhi in a very short period. Migr8's outstanding personnel, counselors, and international educational experts are always available for the program's accomplishments. Additionally, our team uses a very different mentoring and training strategy, which enables them to give each student their entire full attention. Additionally, we have some of the best IELTS instructors that can guide you through the exam with ease. Furthermore, you receive:
Admission Direction

Visa Guidance Sessions

Interview preparation for visas

SOP preparation (Statement of Purpose)

Pre-Departure Instructions
Our team works round the clock to assist students who aspire to study in the UK, in achieving their goals. Additionally, all of the students receive individualized attention from our advisers, who work with them to identify the best options based on their overall profiles.
Why you should Study in UK For Higher Education?
Internationally Recognized Universities 
With more than 3000+ colleges and universities and hundreds of different student-personalized programs offered by British universities, the UK is home to some of the most renowned universities such as:
University of Cambridge 

University of Essex

Imperial College London

University College London

The University of Manchester 
For students aspiring to study in the UK, the universities offer degrees globally accepted by International Universities, top-notch employers, and government organizations and companies.
UK education system offers shorter and more intensive courses that are updated regularly to ensure students have the access to the best quality of learning, research and teaching. When studying in the UK, one realises that it prioritises utility-based and practical knowledge over textbook rote learning which enables critical thinking and analytical skills along with the creative ability of a student.
The research standards and education assessment are examined by UK higher education funding bodies besides, the checking of performances through audits and subject reviews.
Work Opportunities while Learning

 
The UK provides part-time jobs up to 20 hours a week, full-time jobs during semester breaks, and internships/placements to help students develop their skills, gain industry experience in the specified field, and manage their living expenses while students study in the UK.
Studying in the UK helps students gain exposure to a richly diverse culture by meeting cohort international students and evolving a range of skills. The proximity to European countries such as France, Netherlands, and Belgium, facilitates a rich cultural experience for students who plan to study in the UK.
Students can work in the UK on a short or long-term basis with a work visa. There are various visas available. A Graduate Visa allows students to stay in the UK for at least 2 years after successfully graduating from a course in the UK. A Skilled Worker Visa that replaced Tier 2 (General) work visa, allows one to stay and work an eligible job with an approved employer in the UK. 
Scholarships and Financial Support

 
Pursuing higher education in the UK can be quite expensive however, the UK has an excellent scholarship system in place that Indian students can avail . Some of the best scholarships for Indian students to study in the UK are:
British Chevening Scholarships for International Scholarships

Erasmus Mundus Joint Masters Degree Scholarship

GREAT Scholarships

A.S Hornby Educational Trust Scholarship

Felix Scholarships

Rhodes Scholarship

Commonwealth Scholarship and Fellowship Plan

Charles Wallace India Trust Scholarships (CWIT)

Dr. Manmohan Singh Scholarships

Inlaks Scholarships 

Scotland Saltire Scholarships

Goa Education Trust Scholarships

Queen Mary University Scholarships

University of Westminster Scholarships

Vueville Future Technology Scholarship
International students while studying in the UK, have free medical treatment access through the National Health Service (NHS) that can be done after the payment of a small International Health Surcharge (IHS).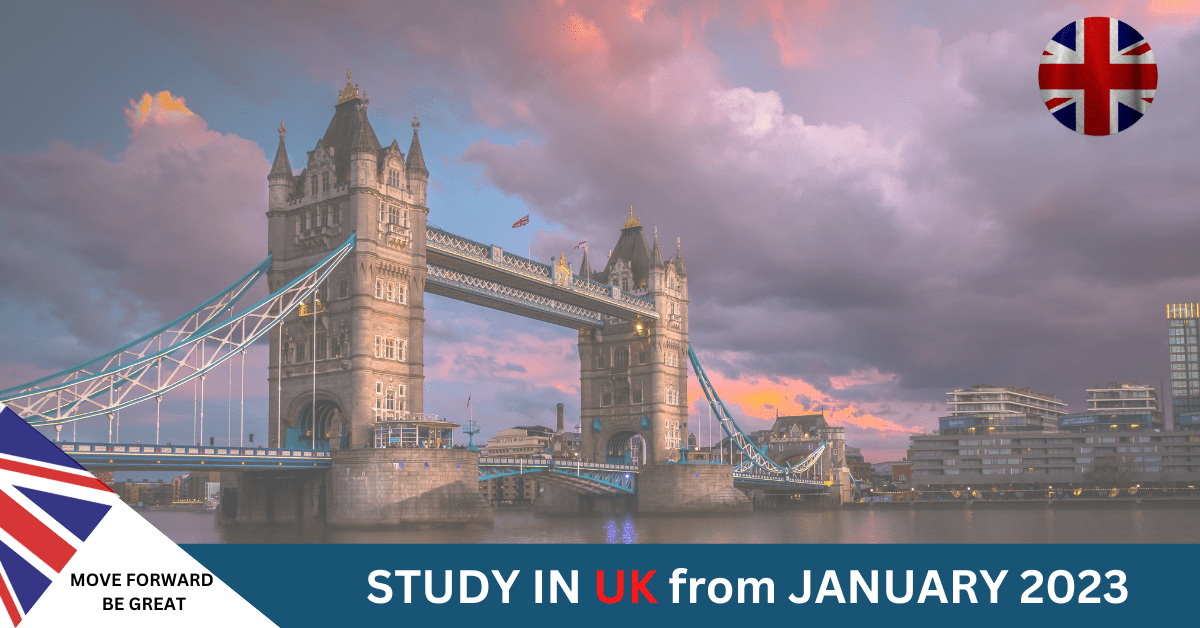 BEST WAY TO STUDY: YOUR DREAM COLLEGE/UNIVERSITY'S ROADMAP
BUILDING AND ASSESSING PROFILE
Evaluation of profile is the foremost and essential step, that aims to understand your strengths and weaknesses and hence, create and build a profile that top and recognized universities accept after you decide to study abroad.
At Migr8, we evaluate your profile on metrics ranging from your program eligibility, and work experience to academic standing; and even extracurricular activities required to compensate for weak academic standings. 
UNIVERSITY AND COUNTRY RESEARCH
You need to research what programs work best for your circumstances and also your aspirations. While aspiring to study in the UK choosing a program and assessing the options available while keeping a check on deadlines for application dates and other events can be a humongous task for you alone. 
We at Migr8, besides acknowledging your goals and aspirations, guide you through the process, and university requirements and provide you with an accurate assessment of your chances of admission to institutions that suit your needs.
While studying abroad, institutions have preset academic requirements which they can assess through some standardized tests that include IELTS, TOEFL, etc. Your performance in these plays an essential role in strengthening your likelihood of getting admission to specific colleges and universities besides facilitating your chances of getting a scholarship and financial aid to study abroad.
Migr8 provides incomparable training and with our unique mentoring model we ensure every student is assisted in the required learning to seek admission to the top universities.
SHORTLISTING UNIVERSITY OPTIONS
Among thousands of options after thorough research, it is imperative to target certain universities that meet your requirements and ones you are eligible for as well. From assessing the university ranking to narrowing down your ideal course and program options, Migr8 assists you at every step of the way.
While aspiring to study in the UK, we at Migr8 ensure that we target the right universities for you to maximize your chances of acceptance while aligning the education quality, living standards, and finances to your needs and ambitions. 
A significant part of your college applications is formed by essays, Statements of Purpose, and letters of recommendation for you to be able to study abroad.
At Migr8, we make sure we create a profile that is beyond merely the quality of language but also comprises you as an individual and your story. Demonstrate the best of you as a person and as a student to stand out among the thousands of applicants with Migr8.
The next step in the process requires you to show you have enough money to pay for your course for 1 academic year i.e. up to 9 months. The amount to be paid will be on your Confirmation Acceptance for Studies (CAS). You will also be required to show you have enough money to support yourself which depends on where you'll be studying in the UK. 
At Migr8, we begin by outlining all the potential scholarships a student may be eligible for depending on his or her background and test results.
Mentors at Migr8 assist the students with the application process, including the documents, essays, etc., after the scholarships have been discovered for you to study in the UK.
You're off on a major journey. Counsellors at Migr8 will offer guidance along the process on issues like converting money, insurance, SIM cards, and creating a bank account. There are many things to consider during this period.
To assist you to get ready for studying abroad in your new country, we often organize pre-departure events.
Popular UK Universities with Indian Students
Universities that are popular among Indian students who wish to study in the UK, based on their university rankings, cost-effectiveness, location, student experiences, availability of jobs, eligibility, and career prospects.
University of Greenwich

London Business School, University of London

Middlesex University

Leeds Beckett University 

Cardiff University

University of East London

Sheffield Hallam University

University of Salford

University of Bedfordshire

University of Hertfordshire
Deciding what subject to study in the UK has always been difficult for students. Indian students in the UK have several possibilities from which to choose and launch their careers. The educational strategies used in the UK help students grow from all angles. Following your 12th grade, you can choose from the following courses, listed according to your stream: 
Commerce
Business

Economics

Management

Law

Accountancy

Entrepreneurship

Innovation

International Business
Humanities
Anthropology and Archaeology

Sociology

Psychology

English Literature

Music

Philosophy

Mass Communication

Hospitality and Tourism
Science (Non-Medical)
Automotive Engineering

Civil Engineering

Mathematics

Electrical Engineering

Mechanical Engineering

Computer Science

Industrial Engineering

Chemistry
Science (Medical)
Biology

Medicine

Biotechnology

Molecular Sciences

Animal Sciences

Horticulture

 Earth Sciences
Intakes in UK Universities
| | | |
| --- | --- | --- |
| INTAKE  | STARTING MONTHS | APPLICATION DEADLINES |
| Primary Intake (Fall) | September-June | June-July |
| Secondary Intake (Winter) | January/February | August-September |
| Least Intake (Summer) | April/May | October-January |
Eligibility 
You can apply for a Student Visa to study in the UK if you are:
16 or over

have been offered a place on a course by a licensed student sponsor

have sufficient money to support yourself and afford your course, with certain amount variations contingent on your circumstances

have proven knowledge of the English language (speak, read, write and understand English)

have evidence of parents' consent if you are 16 or 17
How long can you stay in the UK?
Staying in the UK depends on the length of the course pursued or study completed by you in the UK.
You can usually stay in the UK for over 5 years if you are 18 and your course is at degree level and up to 2 years if your course is below degree level.
To stay longer in the UK
You might be able to get your Student visa to study in the UK, extend to stay longer, and continue your course or pursue a new course. You are eligible for this if you have a confirmed acceptance for studies, as evidenced by your Confirmation of Acceptance for Studies, from a licensed student sponsor (CAS) and if you demonstrate that your studies are at a higher academic level than your present course (called the 'academic progress requirement')
Switch to a Graduate Visa
A Graduate visa permits you to stay in the UK for a minimum of 2 years after being successful in completing a course while studying in the UK. You are eligible for this if you are in the UK at the time of applying, your current visa is a Student Visa or Tier 4 (General) student visa and you have studied a UK's bachelor degree or other eligible courses for a minimum period.
Best student cities to study in the UK

Each city is evaluated for the Best Student Cities ranking based on six factors, including attractiveness, affordability, and student opinion, the latter of which is based on data gathered from our student survey.
| | | |
| --- | --- | --- |
| Ranking in the UK | Student City | World Ranking |
| 1. | London | 1 |
| 2. | Edinburgh | 10 |
| 3. | Manchester | 25 |
| 4. | Glasgow | 25 |
| 5. | Coventry | 40 |
| 6. | Newcastle upon Tyne | 42 |
| 7. | Birmingham | 45 |
| 8. | Nottingham | 50 |
In the UK, a full-time master's program lasts one to two years. The universities in the UK provide a program that is either research- or course-based, or a combination of the two. You have several alternatives when planning your higher education in the UK. Several of the well-known colleges and courses they provide are:
Top Courses
Popular UK Masters Programs
MBA
MBA

Executive MBA

Global Executive MBA

MIM
MSc International Management

MSc Strategy Marketing

MSc Management

Accounting and Finance
MSc Accounting, Organisations and Institutions

MPhil Accounting and Finance

MSc Accounting and Finance

Engineering
MEng Civil Engineering

MEng Mechanical Engineering

MSc Cyber Security

MEng Software Engineering

Construction Management
MSc Construction Project Management

MSc Advanced Engineering Management

Fashion
MA Fashion Marketing

MSc Strategic Fashion Management

Marketing
MSc Marketing

MA Marketing

Data Science
MSc Data Science

MSc Health Data Science

MBBS
MB BChir

MBChB

MBBS Medicine

Architecture
MPhil Architecture and Urban Studies

Master of Architecture

MA Landscape Architecture
Eligibility and Admission Requirements to Study Masters in the UK
Depending on the program and the university you select, there are different prerequisites for master's degrees in the UK for overseas students. Additionally, there are certain exam prerequisites for masters in the UK, such as IELTS, TOEFL, GRE, or GMAT. Let's examine these prerequisites for studying in the UK in further detail:
Bachelor's Degree

: Applicants must have earned a bachelor's degree with at least 60% of their coursework in the discipline in which they are applying. At the best universities in the UK, CGPAs of 6.5 or 7 are allowed.

IELTS/TOEFL

: A student's performance on a language proficiency exam determines whether they are eligible to pursue a master's degree in the UK as an Indian or a citizen of another non-English speaking nation. IELTS scores between 6.5 and 7 are often accepted, as are TOEFL scores between 90 and 110.

GMAT/GRE:

Some colleges may demand GMAT or GRE results as part of their MS in UK admissions criteria. Any STEM course you take will specifically need or advise you to study this. A GMAT score of 650 and a GRE score of 160 are often accepted by UK colleges.

Work Experience

: Having work experience is a requirement for many expert-level courses, such as an MBA in the UK when enrolling for a Master's degree. Some master's programs, however, do not mandate job experience. To get this information, visit the university's official website.

Visa and Passport:

All overseas students must have a current passport and a student visa to enroll in any program at any university in the United Kingdom. Don't forget to apply for your UK student visa at least three months before the planned departure date.
FREQUENTLY ASKED QUESTIONS
What are the documents required to apply for the Student Visa to study in the UK?
Answer: Documents required to apply for a student visa  to study in the UK are:
Copy of your Passport

Proof of funds

Proof of accommodation

Marksheets

Acceptance letter

Passport size of photographs
What are the requirements for enrolling at a university in the UK? 
Answer: Certain requirements to study in the UK are stated as follows
For an Undergraduate Program
Good academic record

IELTS score of 6.0 bands minimum 
For a Post-graduate Program 
Good academic record

IELTS score of 6.5 bands minimum 
Why are we Delhi's top IELTS Coaching Centre to study in the UK?
Answer: At Migr8, we provide;
Certified Band 9 Trainers

Full-length Mock Tests, Customised Study Plan

1-on-1 Live Classes, Band Guaranteed Program

IELTS Exam Tips & Strategies
 Can I work in the UK during my course?
Answer: Yes, there are part-time work, internships, and full-time summer jobs available for students pursuing their course in the UK to manage their living expenses.