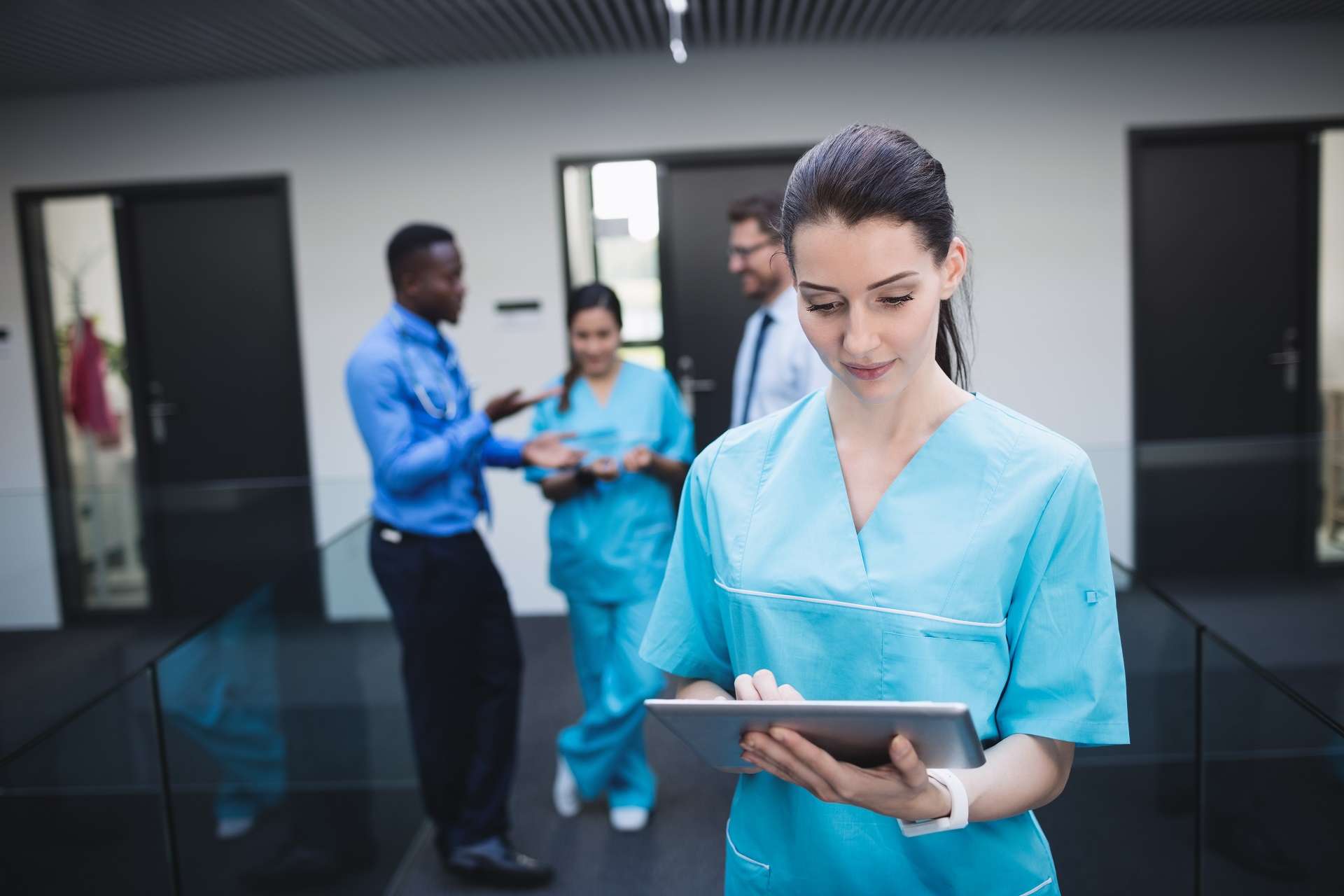 Opportunities for Indian Nurses in Germany
The official language of Germany is German and common people do not understand or use any other language including English. Since German is generally not taught as a second language in schools in most third-world countries like India, German language-speaking foreign nurses are not adequately available to meet the ever-rising demand to handle the increase in the elderly population in Germany / Europe.
To meet this great demand, well-trained Indian nurses are now welcome to work in Germany. what they need, is a university Bachelors (B.Sc. / M.Sc. or PBBSC) or (GNM with 3 yrs experience) in Nursing, a few years of work experience (optional) and of course, a German language certificate till B1/B2 level. Another requirement is regarding the clinical work experience (expressed in work hours) the Indian Nurses should possess in order to have full registration as a nurse.
Workplaces for Nurses
In Hospitals

In Specialist Practices

In Health Centres

In Old People's Homes and Nursing Homes

In Dormitories for People with Disabilities

In Outpatient Social Services

At Health Insurance / Medical Services
The Career Progression
OP-Pflieger

Specialist Nursing - Intensive Care / Anaesthesia

Specialist Nursing - Oncology

Specialist Nurse - Hygiene

Specialist Nursing - (Gernot-) Psychiatry

Specialist in Nursing and Nursing

Specialist in social and health care

Quality Manager in Healthcare

Wound Manager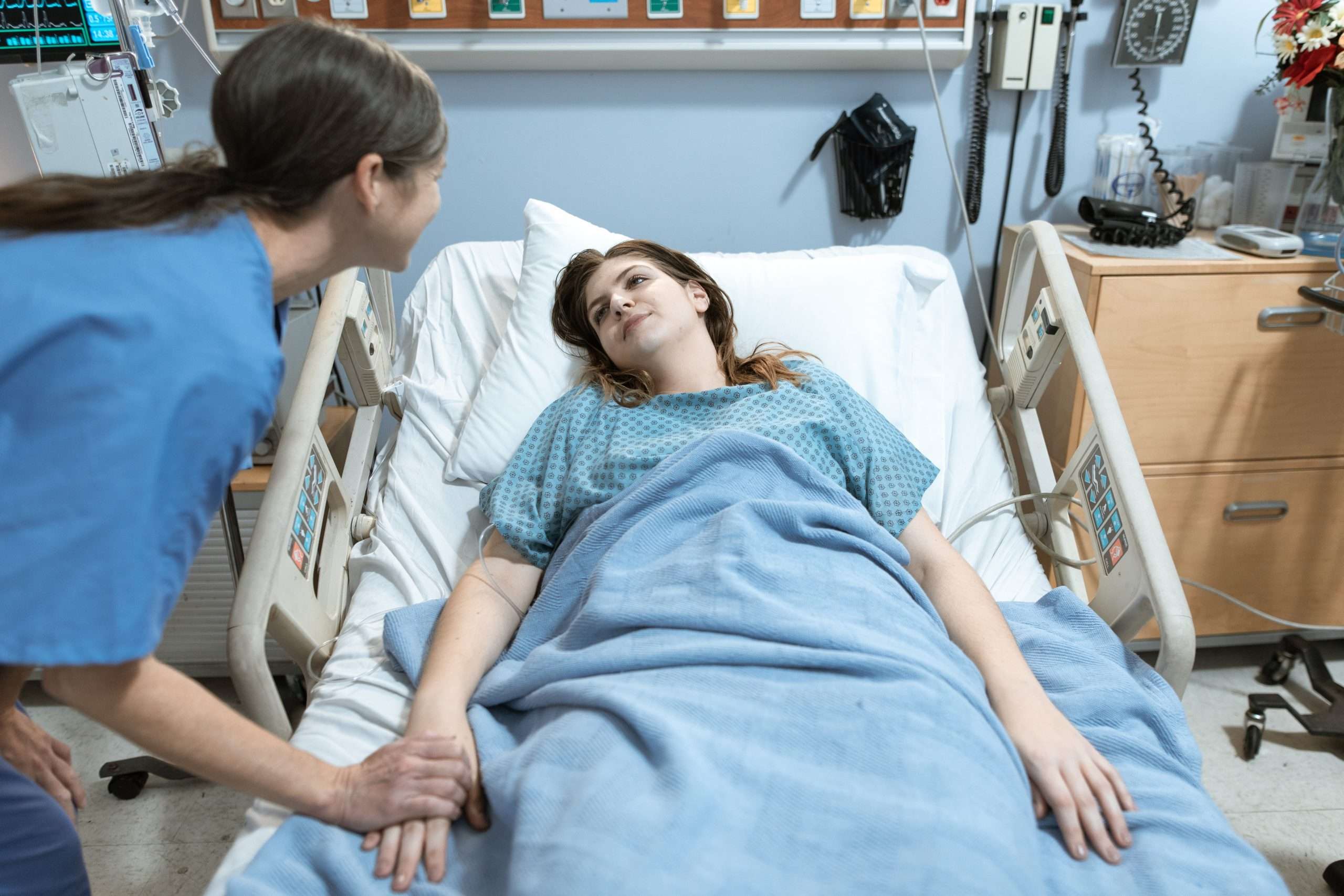 Why should you be a Nurse in Germany?
Flexible working hours

Nurses can decide on how much time they want to invest in their job, and what their shift preference is. They can choose,if they only want to work 20 hours or 40 hours weekly, and in some cases also get to choose even shift timings.

Good Work-life Balance

Thanks to better shift management, nurses are able to plan a better lifestyle like going to the gym or pursue a hobby, ormaking a short trip to Paris or Venice during a longer weekend.

International Experience

Germany has a very high standard of healthcare and it's good to start your career with such solid foundation.

Fair Treatment

Nurses from other countries are paid the same as German nurses, especially at public institutions like government-run hospitals.

Multiple Social Benefits

Work in Germany and enjoy health, retirement, unemployment, education and other social benefits.

Further Education

Nurses have the option, and even encouraged to further their studies either via Professional Training (Weiterbildung) or a Bachelor's / Master's degree. Some of the bigger institutions will even sponsor their nurses.

Better Salary

Salary starts from 2400~3000 Euros/month

Paid Holidays

Nurses enjoy at least 20 paid holidays yearly. That means a nurse can take a month off to visit his/her family back here in India.

Job Security

If you are good at what you do, you will be able to keep your job even when the economy is not doing well. Healthcare is an important part of the German society, and will always be in high demand.

Live in the Heart of Europe

There are many top destinations within an hour or two from Germany.Watch out for flight deals, a return flight to as far as Athens, Greece might go as low as 100 Euros. The certification is accepted across the world and candidates can seek employment anywhere in Europe and other developed countries.

Family Visa

Can take Spouse and children after 6 months of work experience. Free Education for children in Germany
GNM with minimum 3 years experience/
B.Sc. / Post B.Sc. / M.Sc.- Nursing
with B1 / B2 Level German Language Certificate
Documentation Required
10th

10+2

Nursing Registration

BSC Nursing or Equivalent Degree and Experience certificate / Transcripts

Birth certificate

Marriage certificate (if applicable)

B1/B2 certificate

Resume
Services Offered in India
Explanation of Process

Documentation work

Intensive Language Course from A1 to B1/B2

Preparation of the Documents for Apostille and Translation in the German Language

Arrange Interview After B1 German Language

Help Nurses to get Contract Letter and Recognition

Help Nurses to Take Visa Interview dates after the work permit

Documentation & Preparation for Visa interview

Help Nurses for Insurance, Flights Tickets and fly to Germany
Services Offered in Germany
Initial Document Assessment

Pre Check of Resume and Experience

Get the Approval of Documents from the Employer

Nursing License Assistance

After B1, Schedule Interview for Job Contract Letter with Employer

Verification of Contract

Airport Pickup, Assistance in Bank Account Opening

Free Accommodation Arrangement for 1 Month

Assistance for City Registration

Visa Extension in Foreigners Office in Germany

Spouse Visa Assistance

Medical Health Insurance Assistance

Permanent Residency Assistance
Documents to be Translated
GNM / BSC / Post BSC / MSC Degree with Apostille – for each degree / diploma of nurse education you have (a certified copy of the original and original translation and a certified copy of translation) (please certified the copy of translation at the German Embassy in your country)

The curriculum of Nursing Studies – the complete / total number of hours of practice and theory per subject;The exact number of weekly hours per subject; (a certified copy of the original and original translation or certified copy of translation) (please certify the copy of translation at the German Embassy )

Professional examination or Lizenz ( Nursing State License/ Registration )(a certified copy of the original and original translation or certified copy of translation) (please certified the copy of translation at the German Embassy )

Previous work experience where you worked and the exact job description (a certified copy of the original and original translation or certified copy of translation) (please certified the copy of translation at the German Embassy )

Employers' recommendations may be helpful (LOR from Employer)(a certified copy of the original and original translation or certified copy of translation) (please certified the copy of translation at the German Embassy )

. If you are unable to obtain international birth certificates, weddings, citizenship, then all the copies that are in your language are to be translated (a certified copy of the original and original translation or certified copy of translation) (please certified the copy of translation at the German Embassy )

All copies that translator links to translations must be authenticated/certified by Notary / German Embassy
10th, 12th Marks cards

12th School leaving Certificate

Nursing Certificates (yearly or semester wise)

Nursing Completion Certificate

Nursing State registration or License

Birth Certificate, Marriage Certificate or any Name Change Certificate
Nursing Career in Germany and Visa Processing (Important Points to Remember)
After recognition of docs, interviews will be conducted which may lead to issuing of work contract

Based on that Visa filing will be done

We will assist in finding the authorized centre for translation and online submission of all documents as per the check list

After completion of B1, interview process will start and selection will depend on candidate's performance therein

The job can be in old age home or Hospital, depending upon the candidate's overall profile

Accordingly, applicants will be getting job contract and registration

Some candidate will not get registration directly; it may depend on transcript hours, year of experience and the state he/she is applying for registration

In this case applicant will have to do 6 months internship as nursing assistant with minimum salary of (1800 to 2000 Euro) before finally getting the full registration as a Nurse

After getting the required documents from organization, the candidate should take an appointment in Embassy and with the work contract and all the original documents they should approach to the Embassy

Post verification from respective authorities, applicant will get a visa for the duration of 3 months

After reaching to Germany, visa will be extended for 1 or more years

After 4 to 5 years they may apply and get the PR

In case applicant get a job in old age home in the initial period, assistant will be provided to get a job in hospital, we will help to get job in hospital after 1 or 2 year @ Salary Euro 2400 to 3000