IELTS – The World's best recognized English Assessment Test
IELTS (the International English Language Testing System) is the world's most preferred English Language Proficiency test for work, further education and migration to English speaking countries like Canada, UK and USA. Almost 15,000+ institutions spread across countries recognize and rely on IELTS to assess candidates English language proficiency skills.
The IELTS exam is designed by experts and it tests the English proficiency of an exam taker in the reading, speaking, listening and writing sections.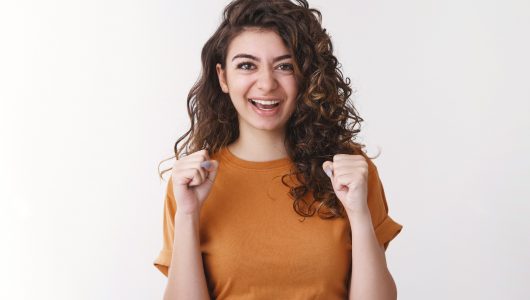 IELTS exam is classified into two types:
Academic IELTS

General IELTS
Academic IELTS
This exam is taken by the candidates looking to apply for under graduate / post graduate studies in English medium institutions / universities abroad. It tests you to check your readiness to begin studies in international education institutions where English language is the primary medium of instructions.
General IELTS
This exam is taken by the candidates looking to migrate for work / PR in English speaking countries like Canada, UK and Australia.  The General IELTS is designed to assess the English skills of the exam taker in a day to day life communication, social and professional context. A good score is important, if you want to improve your chances of migrating to English speaking countries like the UK, Canada & Australia. A minimum score of (L-8, R-7, S-7, W-7) is generally the ideal requirement to get the required language points.
IELTS – The Test Structure and Scoring
It tests you on all four language skills – Listening, Writing, Speaking and Reading. Apart from the traditional pen and paper format, Candidates can now also opt for Computer based IELTS exam.
IELTS Speaking (11-15 mins)
It's a face to face interview with an IELTS examiner to test your spoken English skills. The interview is recorded and conducted into 3 parts
Introduction

Speak for 1-2 mins on a given topic

Conversation with the examiner / Q/A session on the topic you spoke on
IELTS Listening (30 mins)
A 30 minutes listening test is divided into 4 sections. You will listen to either a monologue or a group of people talking in all the 4 sections and simultaneously answering the related questions asked in the question paper. Listening is the trickiest of all the IELTS sections and candidates must practice a lot before attempting it.
IELTS Writing (60 mins)
IELTS writing test consists of two writing tasks (generally a Paragraph writing, Essay / Application) that the candidate must attempt strictly following the max/min words requirements.
IELTS Reading (60 mins)
There are total of 40 questions in the IELTS Reading exam divided into three sections with increasing difficulty levels. Students who read English books regularly generally tend to find this section fairly easy and is the exactly opposite for the students who don't read at all.
IELTS Scoring
The TRF (Test Report Form) or the IELTS Result Card shows the overall band score and individual band scores i.e in all 4 sections (L,R,W,S) achieved by the candidate.
Overall band score
It's the average of the 4 sections (L,R,W,S) scores, rounded to the nearest whole or half (0.5) band. All the sections have equal weightage while calculating the overall band score.
IELTS Exam Dates
Paper based Exam : Exam dates are generally available 4 times a month and can be booked online.
Computer based Exam : Multiple dates and time slots are available with an extra benefit of speedy results within less than a week.
Migr8.in - We help You Ace IELTS
Your IELTS score is the most crucial aspect in securing an admission, job or visa in sought after English speaking countries. A higher IELTS score will give your profile a necessary boost required to have an edge against other applicants.
Migr8 IELTS Coaching experts follow best teaching practices to help you achieve the desired IELTS score.
IELTS Coaching
Migr8 offers both online and offline classes to the students. Our certified IELTS trainers are now available online to help you master the English Language and crack the exam with highest band scores.
Few Examples
| | | | | | | |
| --- | --- | --- | --- | --- | --- | --- |
| NAME | Reading | Writing Skills | Speaking | Listening | Average of 4 sections (total of the 4 individual section scores divided by 4) | Final Overall Band score |
| Ielts Taker – John | 7.5 | 5.5 | 6.0 | 6.0 | 6.25 | 6.5 |
| Ielts Taker – Ashish | 8.0 | 7.5 | 8.0 | 8.0 | 7.875 | 8.0 |
| Ielts Taker – Arya | 7.5 | 5.5 | 6.5 | 5.0 | 6.125 | 6.0 |
If the average of the 4 sections ends in .25, the overall band score is rounded up to the next half (0.5) band, and if it ends in .75 – the overall band score is rounded up to the next whole band.
IELTS Exam Dates